Rozgaar Adhikaar Satyagrah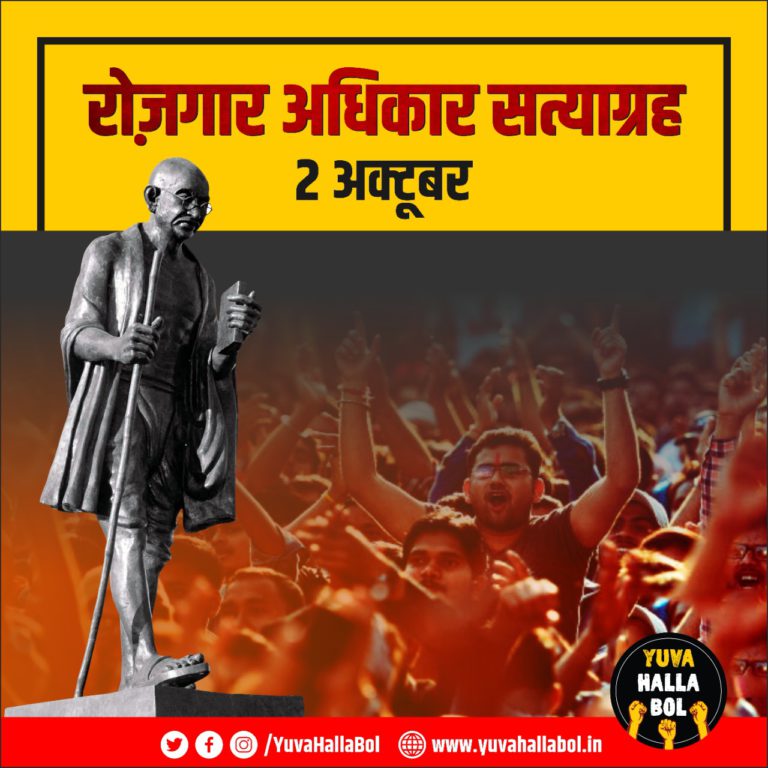 Tue 6, 12:00 am Oct 15, 12:00 am
2nd October 2020: 'Rozgaar Adhikaar Satyagrah' is an initiative by young job aspirants, people facing job loss since lockdown, and various young groups working on larger issues of economy and employment.

A day-long fast and sit-in Satyagrah will be observed by youngsters at the most prominent place of their area by a collective call led by Yuva Halla Bol. 
Whatsapp at 9810408888 to report if you wish to join and undertake this campaign in your area.